Flexible financing for your business success
Our proven solution optimises your cash flow and offers you maximum flexibility. Ideal for investing in a contract, supply chain, production or new technologies. Assess your needs and invest in the growth of your business. CG24 Business Credit is tailored to the needs of SMEs. You focus on the business, we take care of the rest.
Smooth and
fast processing
Individualley
required loan
This is
how it works
1

You deposit your financial data and bank information conveniently and securely on our platform. We analyze your data and determine your maximum financing limit as well as your rating and thus the interest rate. For this purpose, we use our self-developed and award-winning limit and rating models. We then put together your desired loan according to your individual needs. You benefit from great flexibility in the choice of term, repayment terms and possible loan collateral.

2

A CG24 business loan is suitable for all SMEs. Experience has shown that more mature companies with stable earnings or companies with upcoming large orders benefit the most from this financing solution. Secure your financing now and concentrate fully on the growth of your business!

3

Your desired loan is then placed with our investors. As soon as the loan is fully financed, we immediately transfer the money to your account. Typically, this process takes between 48 and 72 hours.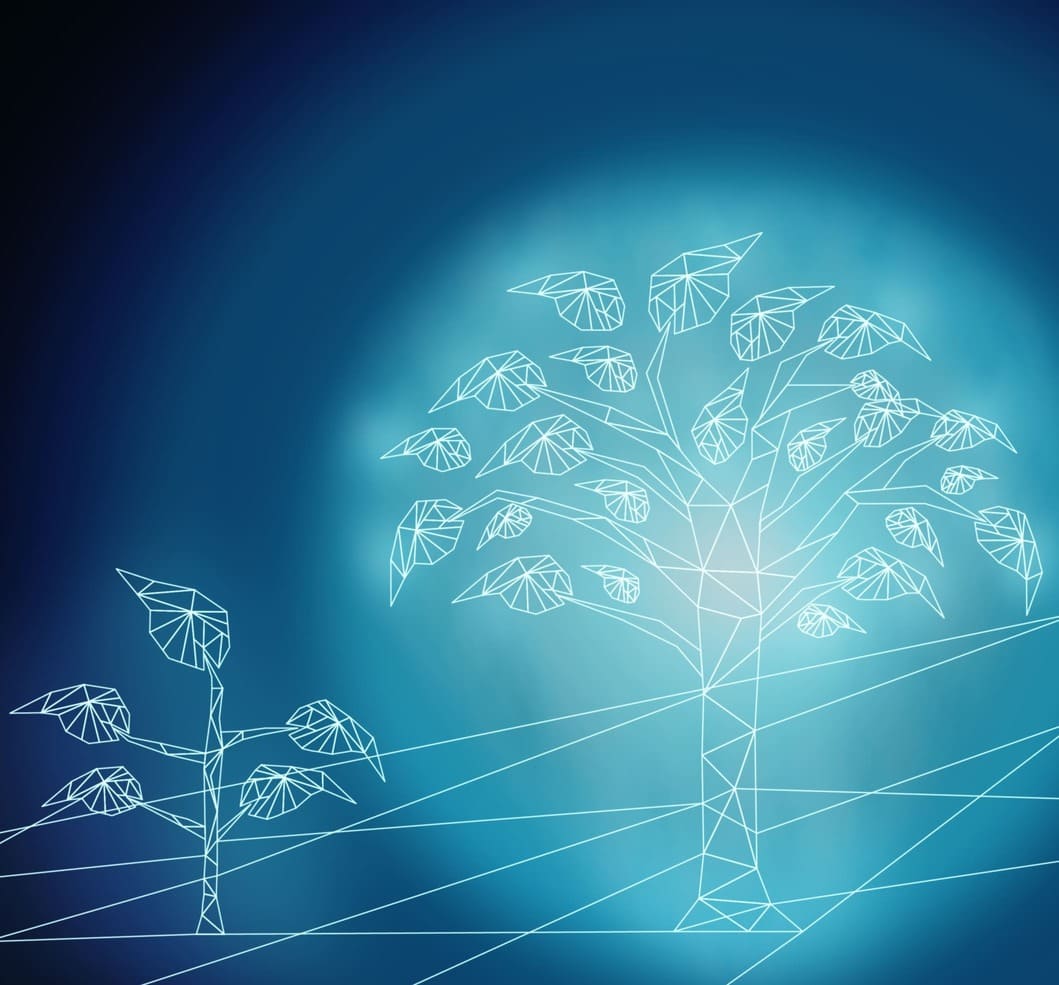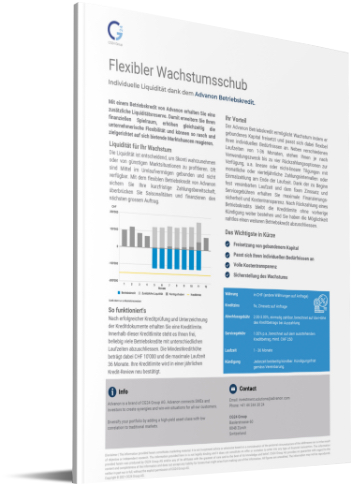 Factsheet
«business loan»
Release tied-up capital now! The CG24 business loan is fully adapted to your individual needs.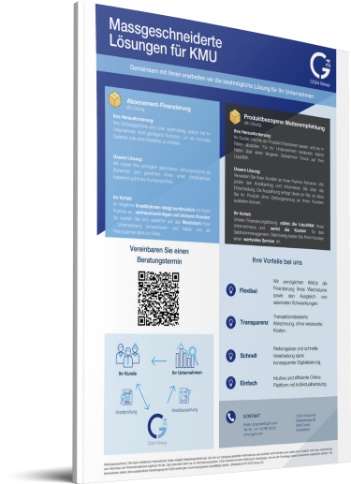 Factsheet
«Tailor made solutions for SMEs»
Together with you we will work out the best possible solution for your company.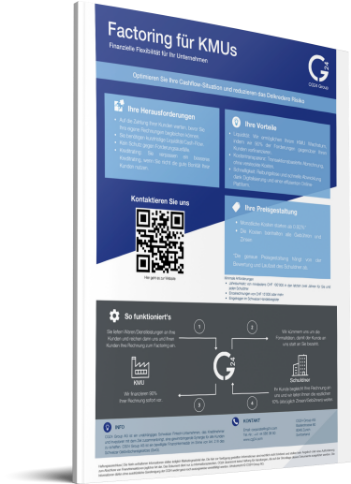 Factsheet
«Factoring»
Financial flexibility for your company. Optimise your cash flow situation and reduce the del credere risk with us.
«During the whole process I had only three phone calls and received the financing within three weeks. For this reason, I would recommend CG24 Group (formerly Advanon) to anyone, because even the interest rate is completely reasonable.»
Hermann Wenger, Founder and CEO DynaRoads AG
«CG24's financing solution is ideal for us in securing working capital at short notice for larger projects with long payment periods. We are always surprised with how fast, simple and yet very personal the processing is.»
Roger Meili, CEO Chili Digital AG
«CG24 Group's (formerly Advanon) fast and flexible online financing solution allows me to cover short-term bottlenecks in our cash flow planning.»
Luca Muff, CEO and Founder Muff Trading AG