Who are we?
We are an online marketplace for financing, offering borrowers the opportunity to take out personal, real estate and business loans and - instead of a bank - offering private and institutional investors the opportunity to invest in these financings. State-of-the-art technologies allow us to make the loan process more efficient. This benefits borrowers and investors alike. Our borrowers receive a loan at fair interest rates and our investors earn attractive returns.
Our platform was launched in March 2015 and aims to make the lending process fairer and more efficient. Our team has extensive experience in tech, finance, risk and legal and compliance issues. Through technology and innovation, we at CG24 are working to ensure that the credit market benefits society as a whole.
Our values
We strive to reflect these values in everything we do.
Excellence
With honesty and sincerity, we strive for excellence in everything we do, from A to Z.
Pioneering
At CG24 Group, we embrace change through innovation. As pioneers in the industry, our goal is to be at the forefront of new technologies and products.
Fairness
We believe that a good company is a fair company. Fairness fosters respect and trust and ensures that everyone - customers, employees and partners - is treated equally.
Integrity
We are consistently honest and forthright. Through our culture of openness, we encourage everyone to admit their weaknesses while building on their strengths so that we can continually achieve our ambitious goals.
Collaboration
Collaboration is the foundation of our success. We believe strongly in our clients, colleagues and partners and are committed to achieving our goals together.
Responsibility
We emphasise the importance of personal responsibility and encourage our employees to contribute their unique strengths. "Be yourself" plays a central role in this. We are responsible, committed and fully behind our work.
Go-live as one of the first platforms in Switzerland.
2015
CG24 obtains lending and credit brokering licences and is regulated by the SRO VQF
2016
CG24 reaches number 1 in loan volumes granted on the Swiss market and has held this position ever since

Launch of the CG24 secondary market
2017
The first 1,000 loans were financed

CG24 and partners launch the first structured investment vehicle for institutional investors
2018
CG24 and partners launch the first retail investment vehicle

CG24 is the first Swiss platform to launch real estate loans
2019
CG24 launches the most comprehensive reporting cockpit for marketplace lending in Switzerland

CHF 400 million in financed loan volume
2020
CG24 acquires Advanon to expand its product range and as an important technology building block
2021

CHF 800 million loan volume financed
2022
Introduction of modern "Be Yourself" working model
CHF 1 billion loan volume financed
02/2022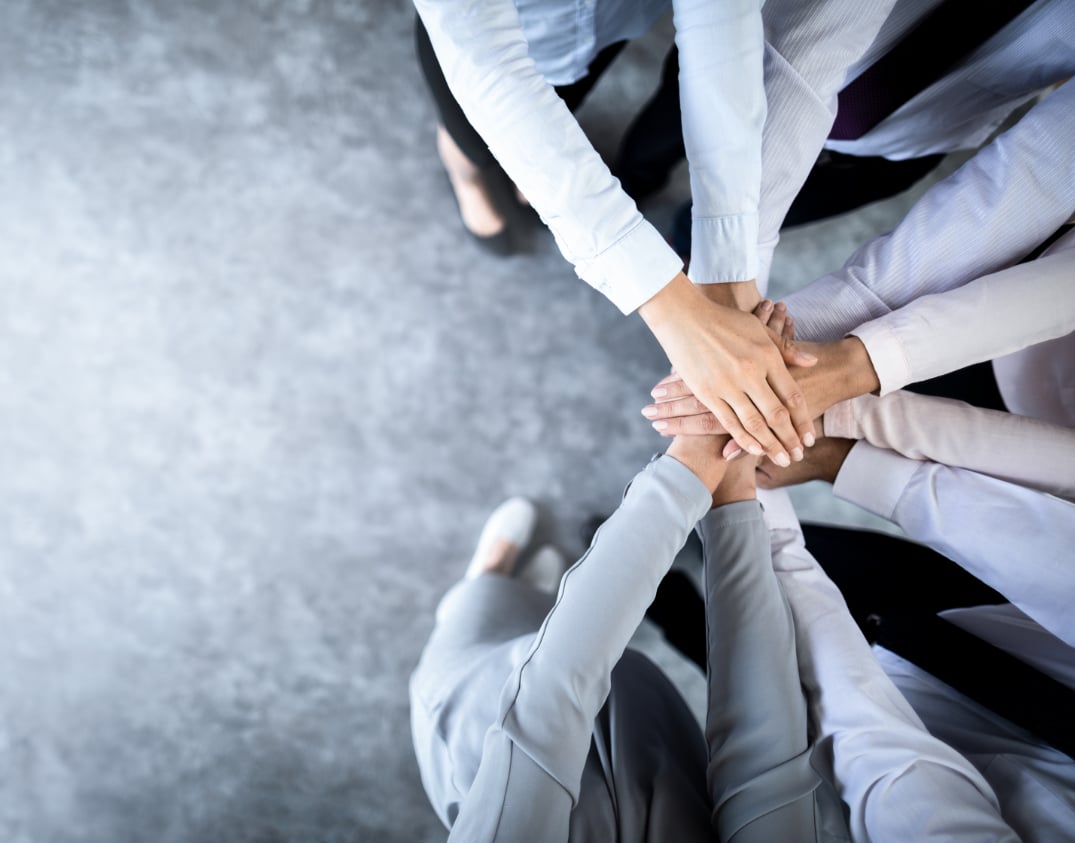 Our team
Over the years, our team has also grown steadily. We now have over 40 employees. As a passionate and international team of experts, we have set out to revolutionise the financing industry. To this end, we work hard every day and use the latest technologies to constantly push the boundaries of what is possible and what is available to our clients.